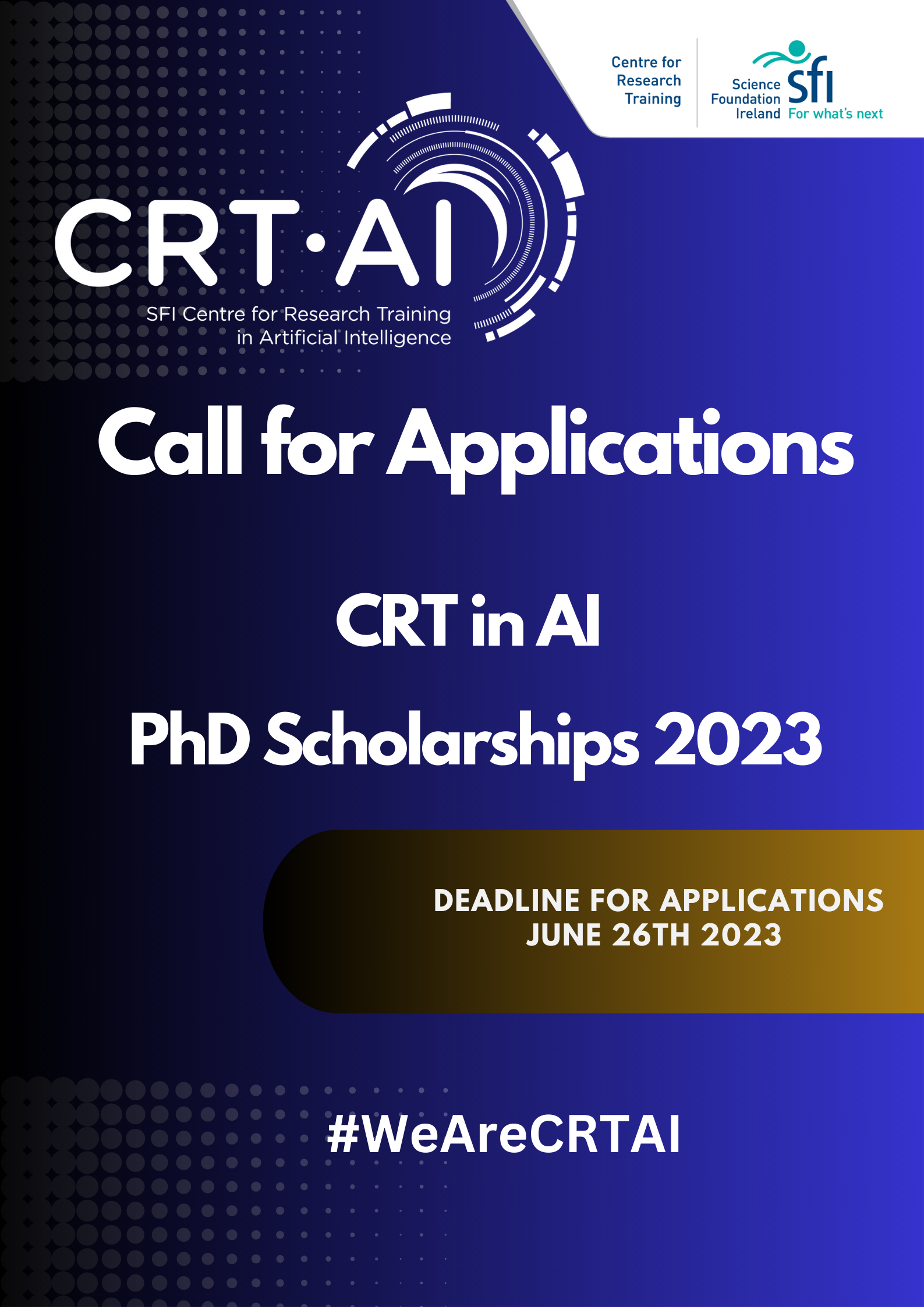 News
Call for Applications 2023
Now Accepting: Applications to our PhD programme
We are seeking the brightest sparks for our PhD programme, and we welcome you to apply!
At CRT in AI we celebrate and support all individuals, regardless!
Our goal is to represent, and sincerely welcome applications from racially visible people, persons with
disability, individuals from all backgrounds regardless of gender.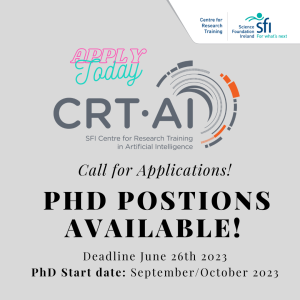 30+ Fully funded PhD positions at the
SFI Centre for Research Training in Artificial Intelligence.
Start Dates: September/October 2023
Locations: Cork, Limerick, Dublin, Galway
Click Apply (it's to your right!) to start your journey!
Contact: crt-ai@cs.ucc.ie for more information.