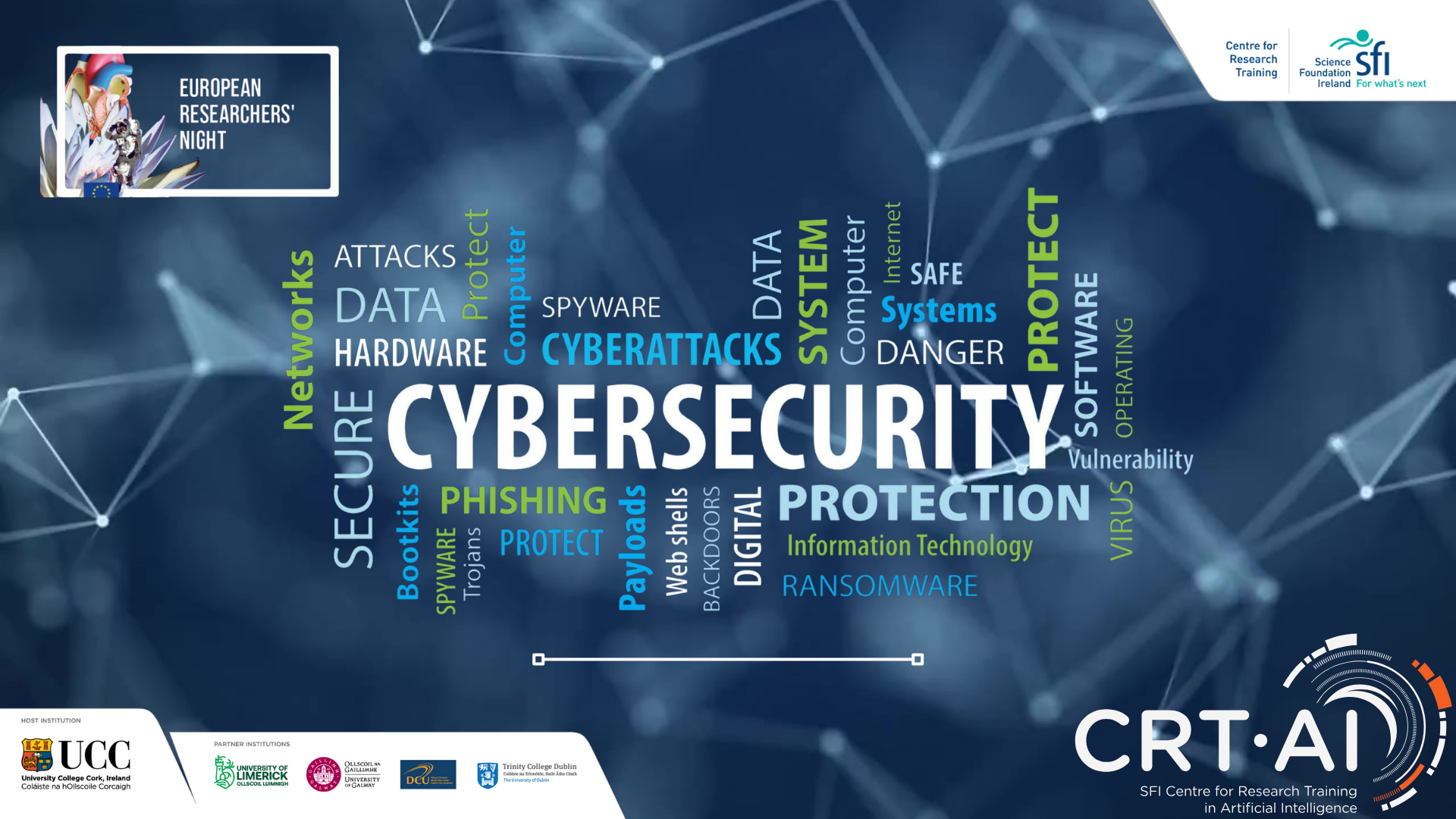 News
European Researchers Night 2023 – Digital Security & AI
Unlocking the Secrets of Digital Security: Join Us on European Researchers' Night 2023!
Mark your calendars for September 29th as we invite you to a captivating evening at Trinity College Dublin, where the world of digital security meets the wider public!
European Researchers' Night is here, and we're excited to share the importance of cyber security with YOU ALL! Our team of brilliant PhD researchers, alongside their dedicated program manager, are all set to host an unforgettable event that delves into the fascinating realm of cybersecurity.
We'll be discussing why translating the topic of digital security to a wider audience is crucial. In today's interconnected world, understanding the importance of cyber safety is more essential than ever. Whether you're a tech enthusiast or just curious, this event promises to broaden your horizons.
Stay tuned for insightful discussions, live demonstrations, and the opportunity to interact with our passionate researchers.
Don't miss out on this unique opportunity to learn, engage, and connect. Join us on September 29th at Trinity College Dublin, and let's unravel the mysteries of digital security together!
See you there! #DigitalSecurity #Cybersecurity #ArtificialIntelligence #ResearchNight23 #CRTAI #PhDResearchersRock